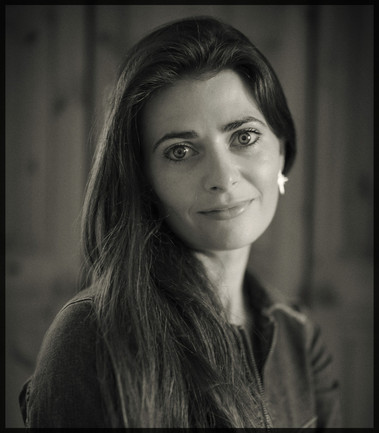 Emily Garthwaite (b. 1993) is an award-winning photojournalist, Leica Ambassador and storyteller focusing on environmental and humanitarian stories. Emily's work weaves together themes of shared humanity, displacement and coexistence with the natural world. She has a Masters in Documentary Photography and Photojournalism from the University of Westminster and has lived in Iraq since 2019.
Emily has walked over 1,500km through Iraq including walking the Arba'een pilgrimage in Southern Iraq, the world's largest annual pilgrimage, three times and walking a 230km thru-hike across the Kurdistan region to document the Zagros Mountain Trail, the region's first long distance hiking trail, of which she is a co-founder. Since 2019, Emily has been documenting the Kurdistan region as part of a long-term multi-disciplinary project.
In 2020, she walked 200km across the Zagros mountains in Iran to document the nomadic customs of the Bakhtiari tribe. In 2021, Emily, writer Leon McCarron and a team of international and Iraqi environmentalists made a 1,900km source to sea expedition by boat, known as Expedition Dijlah, down the Tigris river, through Turkey, Syria and Iraq, over three months. Emily has since made a second journey, to document the Tigris river two years on.

She has exhibited her work internationally, including at the World Economic Forum in Davos, Switzerland, EXPO 2020 in Dubai and in the UK, at Leica Mayfair Gallery, South Bank Centre, Somerset House and The Natural History Museum.
Her photographs have been published in The New York Times, Smithsonian Magazine, GEO, Vanity Fair, TIME, The Intercept, WeTransfer, The Sunday Times Magazine, among others.
Emily's work has been awarded by Forbes 30 Under 30, Wildlife Photographer of the Year, Covering Climate Now Journalism Awards, Prix Photo Terre Solidaire and nominated for National Magazine Awards, Lowell Thomas Travel Journalism Award and the Marilyn Stafford FotoReportage Award.
Portrait by Leon McCarron